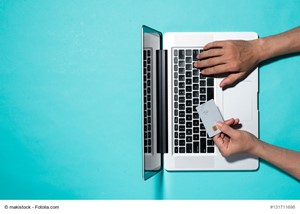 You know that your credit score is incredibly important when you want to buy a home. There's certain things that you could be doing in your everyday life that are hurting your credit score. Here's what you need to avoid in order to keep your credit score up:
Don't Allow For Too Many Credit Inquiries


When you're at the checkout lane at the store, and the clerk informs you that you can save a lot of money if you just open this instant credit card on the spot, that can pose a problem. The issue with this is that the store will be instantly checking your credit score as well. These inquiries hang on your credit report for a certain amount of time. Certain inquiries can also make your score dip. Too many credit inquiries can make lenders suspicious of your ability to be a dependable borrower.
Unpaid Bills Can Add Up
If you forget to pay small credit card bills here and there, it could add up. Think of things like library books, medical bills, and credit card payments. That unreturned library fee that you never paid could come back to haunt you. A medical bill that was sent to collections can become a problem on your credit report. Most of the time, all you need to do is pay these fees up for your score to bounce back. 
Credit Report Errors
Your credit report could have incorrect information about your financial situation and records. Your credit score could be dragged down just because of some errors on the report. If you do find an error on your report, you'll be able to submit a claim to rectify the error. 
Using Too Much Of Your Available Credit
Just because a credit limit is at $5,000, doesn't mean that you need to max it out. Even if you pay your bills each month, using too much of your available credit can really harm your score. For your credit score to be calculated and to see how loan worthy you are, your total available credit and how much of that total credit is being used will be put into a formula. Beware of how much of your credit you use in order to keep that score up.
Not Touching Your Credit
You actually need to use your credit in order to build your score. You need credit history in order to have something for loan officers to work with. Accounts that become inactive over time will be closed by default and actually negatively impact your score. 
By using your credit responsibly, you'll keep your credit score up and be in good shape to buy a house.